Valve Repair and Service Work
Safety and Safety Relief Valve Repair
Industrial Valve services are designed to keep your safety valves at peak operating efficiency. We repair all brands and sizes of safety valves, and have an extensive library of manufacturer specifications for Farris®, Consolidated®, Crosby®, and Anderson-Greenwood®. Our Valve Repair "VR" stamp covers both Shop and Field Repair as well as high and low pressure safety valves. As in all our service departments, Industrial Valve's technicians are available 24 hours a day, 365 days a year to ensure that your plant is kept up and running.
With the enormous costs of down-time that can be incurred when equipment is taken off-line, industries have long searched for a better way of valve testing and service that's faster, more reliable, and more cost-effective. The solution is Industrial Valve's PVT program.
Utilizing innovative approaches and state-of-the-art diagnostic tools, PVT greatly streamlines the diagnostic procedure by allowing in-line testing without removing the valve. Here are just a few of the benefits:
• Spring-loaded valves can be tested in-line
• Eliminates the need to overpressure the system for testing and saves both money and energy by not wasting the test medium
• Total maintenance time is reduced by the amount of time normally spent on valve removal and installation
• Minimizes potential damage to valve seats from low capacity testing
• Capabilities allow for testing of multiple valve types
• Hard copies are available on computer printouts
We offer full-service pressure relief and safety valve repair for air, steam, and liquid service, both in the shop and in the field.
VMS (Valve Management System)
• VMS manages all service records.
• You can track and print records of each valve to prove reliability based on historical test results.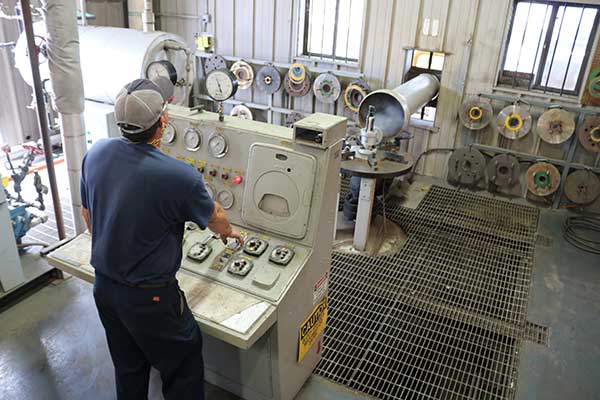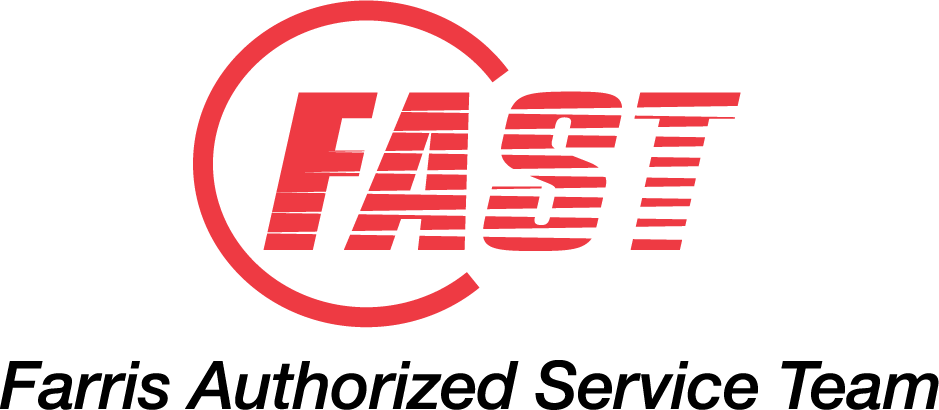 Manual Valve Repair
Industrial Valve Manual Valve Department is fully equipped to repair all sizes (from 1/4" to 108") of Angle, Ball, Check, Gate, Globe, Knife and Plug valves. We not only repair low pressure 150, 300 and 600 lb. bolted bonnet valves, we specialize in the 900, 1500, 2500 and 4500 lb. pressure seal valves. In addition, Industrial Valve has on-site, in-line boring and flange facing capabilities for valves and flanges that are too large and too expensive to remove and replace.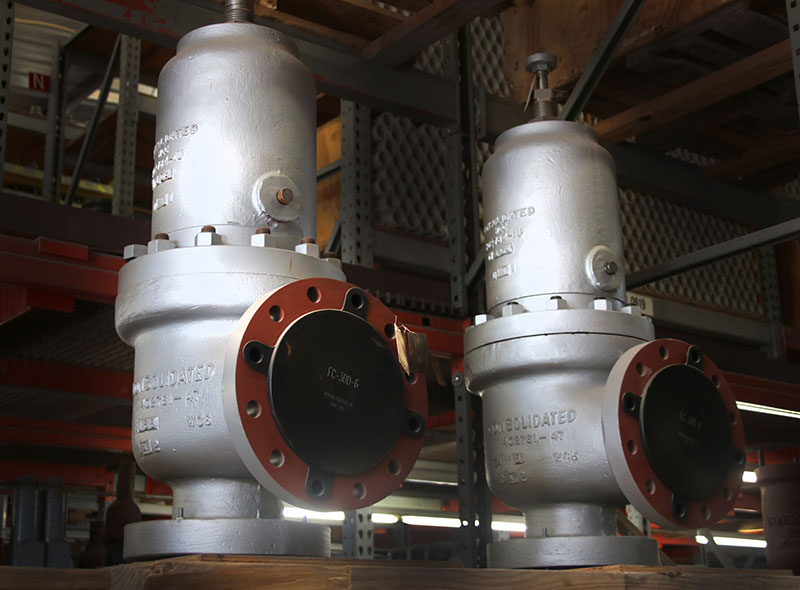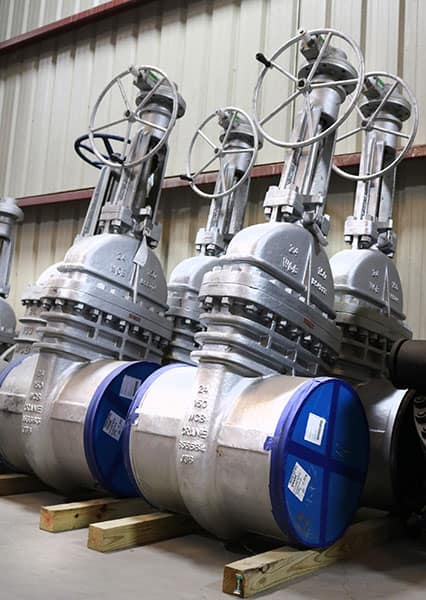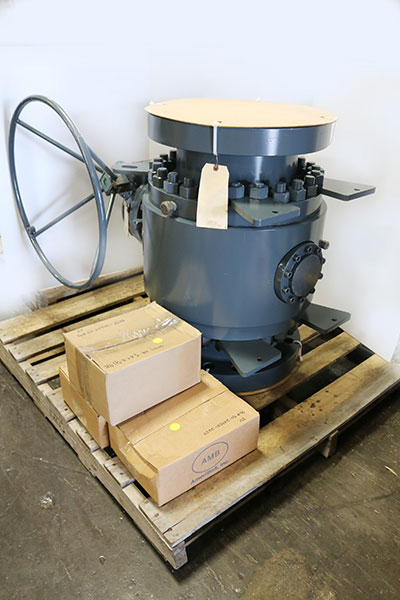 Control Valve Repair
With a wealth of experience and expertise, Industrial Valve employs highly trained, factory certified technicians able to repair almost every type and size of control valves and actuators. Control valve brands serviced include: Masoneilan®, Fisher®, Samson®, Copes Vulcan®, and Valtek®. Technicians are skilled in the repair of the Masoneilan S.V.I.® and Fisher Field Vue® Positioners.
Industrial Valve utilizes the Benchmark Control Valve Diagnostic Unit to perform in-line and in-depth diagnostics to determine the "health" of your air operated control valve. During each test, detailed, real-time graphics keep customers informed of test status and valve performance. At test completion, engineering parameters with "Pass / Fail" comparisons are clearly presented. Automatically formatted graphs are used to clarify test results where appropriate. Test reports and full page graphics are immediately available for print, preview or export. All graphics can be enlarged, customized, zoomed, and exported. Test / Repair results are available at no additional cost.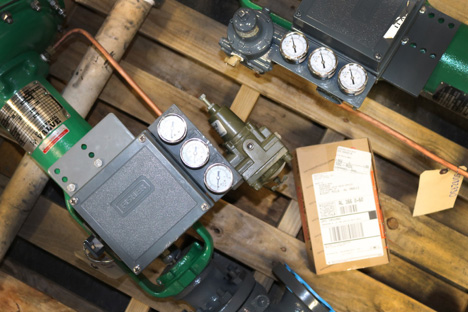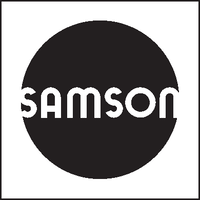 Field Service Repair
What separates Industrial Valve from the competition? Our mobility. Time lost, is money lost. We eliminate down time, thereby eliminating wasted money.
Industrial Valve Sales and Service maintains a strong group of field superintendents that have over 275 years of combined technical experience. This group manages personnel, tooling and customer relations to deliver quality services in the field. These teams are eager to serve you with their expertise and value for all your valve needs.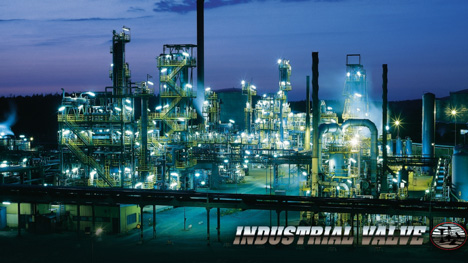 Field Machining
Field machining saves dollars and makes sense!
Milling
• Machine Pump and Motor Base Plates
• Keyways and all other Milling applications
Pipe Cutting and Beveling
• Ranges from 4″ to 120″
• Hydraulic or Pneumatic
• Carbon Steel High Chrome, Stainless Steel Cutting Capabilities
• Counter Boring and Transitions to meet Customers Specs
Heat Exchanger
• Resurface Gasket Landings, Dollar Plates, and Tube Bundle Sheets by means of Flange Facing and Milling
Drilling and Stud Removal
• Drilling & Tapping
• Reaming for Dowels
• Gamma Plugs
• Thermocouples
• Removal of Seized, Gaulded, and Broken Studs
Flange Facing
• Ranges from 1″ to 120″
• Meets BS, ANSl and API Specs
• Raised Face, Full Face, and RTJ Ring Joints
• Resurfacing Manway Doors
Line Boring
• Valve Seal cutting and removing
• Capable of Boring Bushings and Bearing Fits
Metallurgical Testing
Positive identification, positively superior quality.
The quality of valve is only as good as the quality of the metal that goes into – and around it. Flawed, incorrect or incompatible metals can cause equipment to become unreliable and lead to catastrophic failure.
Due to the increasing importance of metal alloy verification in industry, Industrial Valve is pleased to offer in-shop metallurgical testing services to customers. Using state-of-the-art Niton® portable alloy analyzer, we can now take your Quality Assurance/Quality Control program to a new level of capability and reliability. That adds up to better safety, less failures, and increased efficiency.
A portable alloy analyzer has many vital uses to a wide range of industries, one of the most important of which is Positive Material Identification (PMI). PMI has become an integral part of process safety management in many industries, and more and more companies are implementing stringent PMI programs. New guidelines have been set forth by industry organizations to assure that the compositions of alloy components are consistent with design specifications.
Benefits Include:
• Improved Quality Control – faster, more accurate materials verification
• Increased Safety – dramatically reduced rate of failure through PMI
• Enhanced efficiency – parts can be repaired or replaced faster and more reliably
• Fast, accurate reporting – interfaces with a computer and generates custom reports
• Saves money – through increased reliability and efficiency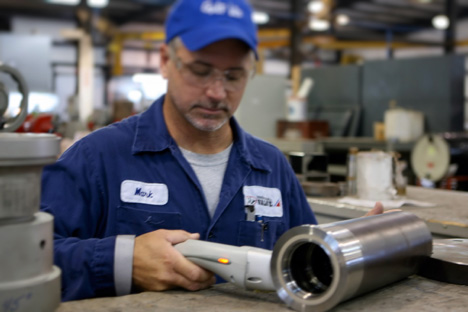 Particle Free Cleaning
Industrial Valve has a State-of-the-Art "Particle Free" cleaning facility designed for cleaning to the most stringent of standards. The Particle Free cleaning facility is an area designed specifically for cleaning that is free from dust and chemical contamination. Valves are disassembled, pre-cleaned, and inspected outside the cleaning area.
When our technicians enter the clean room with the valves and /or parts they are safety standard compliant wearing approved suits and air packs. Each valve is then tested in accordance with applicable standards, stamped, sealed, tagged, and hermetically sealed in a polyethylene bag, purged with nitrogen and ready for shipment to your facility.
"Particle Free" cleaning procedures include Oxygen or Chlorine services, and procedures are performed only by highly trained valve technicians. If you have questions concerning our cleaning facility and our procedures please contact us today.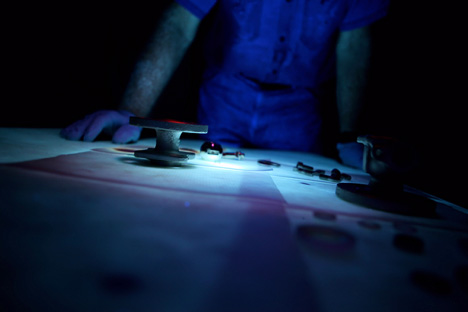 Three Locations to Serve You!
Industrial Valve
5310 Highway 45 
Eight Mile, AL 36613 
(251) 675-5282
Industrial Valve
9045 Industrial Drive
Bastrop, LA 71220
(318) 283-1004
Industrial Valve
510 Industrial Drive SW
Cleveland, TN 37311
(423) 472-6110