Why PSV and PRV Inspection Should be a Priority
If your pressure safety valves seem to be operating normally during routine inline testing, you may think that a thorough inspection isn't necessary. But some types of PSV and PRV problems – like internal corrosion and seat leakage – are detectable only during a visual inspection.
Industrial Valve's field service team offers inline testing, and we can also conduct bench testing or complete inspections in our shop. These are just some of the reasons to let us take care of your PSV and PRV testing and inspection: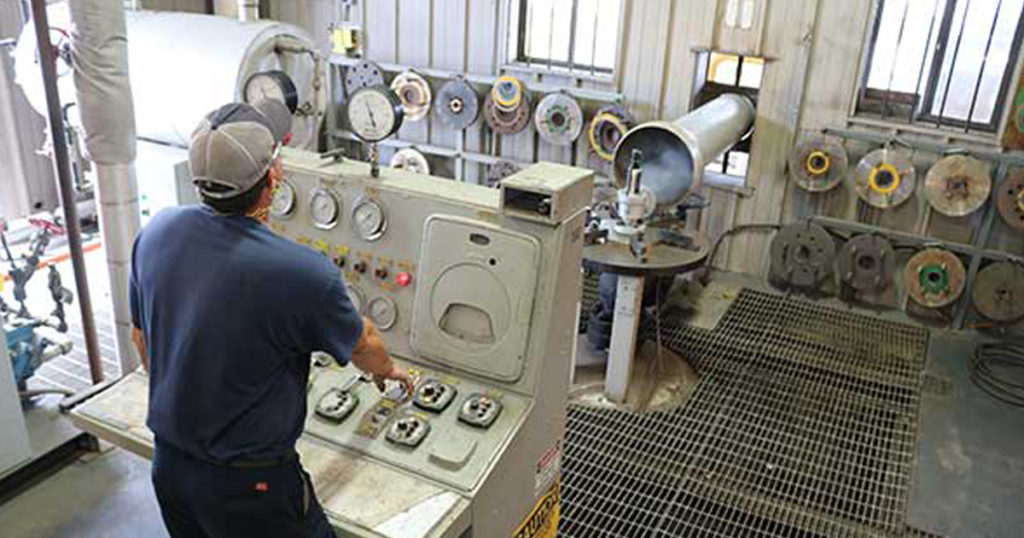 Our Safety Protocols
Disconnecting or disassembling a valve can release steam or other pressurized discharge that can cause injury. This release of pressurized steam, liquid, or gas may also be surprisingly noisy. Our technicians wear appropriate personal protective equipment and exercise the highest degree of care when working with PRVs and PSVs.
Our Testing Technology
Our valve testing room is equipped with the best in diagnostic technology, operated by highly skilled technicians.
Compliance Rules May be Changing
In August, The National Board of Boiler and Pressure Vessel Inspectors released proposed National Board Inspection Code (NBIC) updates for 2021. Among the proposed changes was a rule forbidding the use of cast iron fittings, and copper and copper alloys in pressure release valves. New requirements for discharge piping were included, as well. (The public comment period for the NBIC updates closed Oct. 12).
If these changes go into effect in 2021, companies using PRVs and PSVs should review their processes and components to ensure they're compliant. Industrial Valve's technicians are ready to help with that task.
Professional Service and Support
Industrial Valve offers 24/7 service and support. If you need a PSV inspection, an emergency repair, or guidance on how to upgrade your processes, you can count on us. We also offer reconditioning service, particle-free cleaning, and a proprietary valve management system.