Product Highlight: Crane Pressure Seal Valves
Industrial Valve has Crane pressure seal valves in stock and ready to ship. Available options are disc gate, wedge gate, globe, Y-globe, and tilting disc check valves. We can also customize these products, so if you need a bypass, a hammerblow handwheel, or some other customization, just let us know!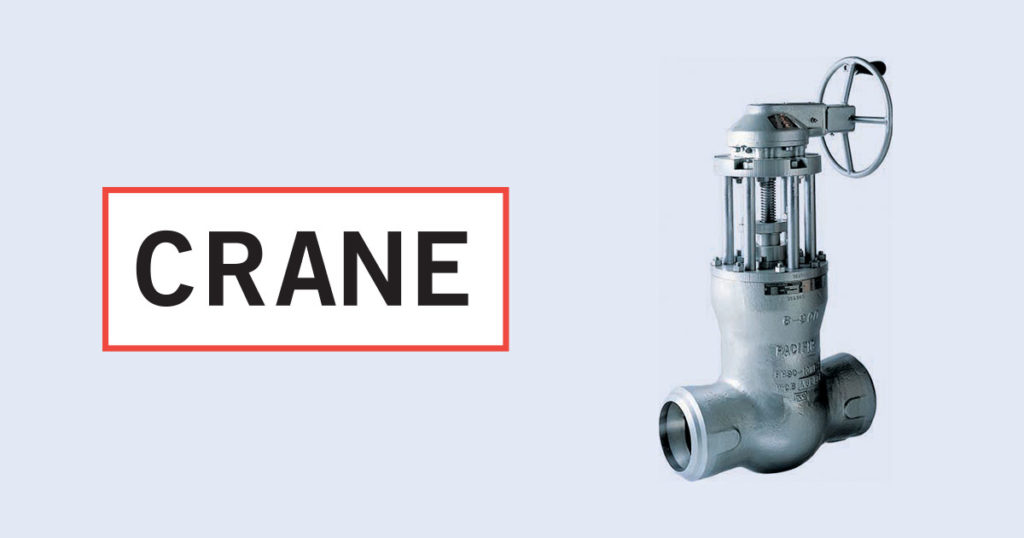 Key Features
Pacific seal cast globe valves have spring-loaded, self-aligning discs, and gate valves are available in two styles: parallel disc gate or wedge gate. Globe valves are available with piston-lift-check valve protection in the event of backflow, and they have a fully body-guided disc, for perfect seating in high-pressure processes.
Y-globe valves have a yoke designed to withstand seismic movement and easily accommodate actuator mounting. Disc and body surfaces are hard-faced, and a precision ground stainless steel stem minimizes friction.
Parallel seat gate valves have position seating that eliminates stress and potential binding caused by thermal expansion of the stem. Interchangeable discs simplify in-line maintenance, and internal stops provide positive over-travel protection for power-actuated valves.
Wedge gate valves have a one-piece, flexible wedge that resists sticking or binding
due to thermal expansion, and seating surfaces are hard-faced for maximum longevity. T-head stems enable the wedge to self-align.
Tilting disc check valves fully open and close through an arc of 45°, and this valve has exceptionally tight shutoff, even in vertical pipe runs.
Installation and Support
Industrial Valve's technicians have received specialized training on Crane products, so we are well prepared to install and test your valve or actuator. We also offer ongoing maintenance, in-line diagnostics, and valve reconditioning and repairs.
Not sure which Crane product is best for your workflow? Call us! We'll help you get the part you need, and with inventory now in stock, we can ship it right away!