One Day, Two Technicians, and a Job Well Done
Some valves arrive in our shop looking like they're destined for the scrap heap, but our technicians love the challenge of refurbishing an aging valve. This before-and-after image demonstrates the fine work they do! (This story was originally included in our newsletter. If you'd like to get on our mailing list, scroll down to the form at the bottom of this page).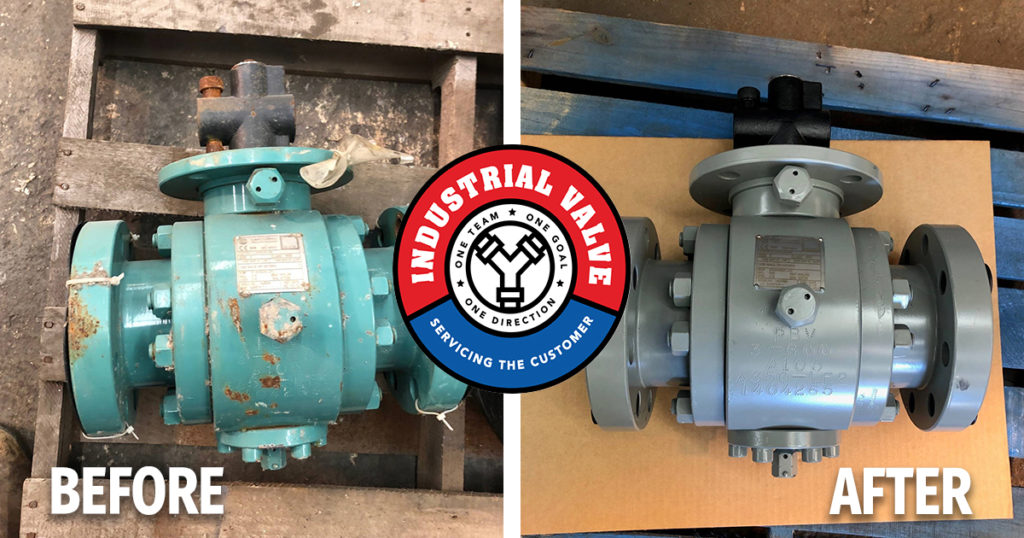 Details
The part: 3″ 600# RF FP flanged ball valve
The problem: Rust, wear, and worn parts
The solution: IVS technicians thoroughly cleaned this valve and replaced worn parts before repainting, recalibrating, and testing. In one business day, this valve was ready to be returned to the customer!